Proclaiming the Gospel of Christ Jesus
Matthew 16:24 "Then Jesus said to His disciples, "If anyone wishes to come after Me, he must deny himself, and take up his cross and follow Me."
I don't market; I Inform.  So you are safe with Me.

     
Servant of Christ Ministries does not allow any advertisement or selling of any nature.


Our mission is simple, John 8:32 "and you shall know the truth, and the truth shall make you free."
Purpose
     Servant of Christ Ministries started in 2008 when Christ Jesus' words "follow me" finally ushered in complete abandonment to follow my Lord and Savior.  I was unprepared, even though I had a life of church service. Since then, I have experienced many brick walls and hardship, but the joy of following is what I want for all. The heart of the ministry is for all Christians to have the same joy and their own stories that bring praise to Christ Jesus. 
Topical Studies
Topical Studies uses Systematic theology as a discipline to formulate an orderly and coherent account of the true doctrines of the Christian faith using not just a verse but researching the entire Holy Bible.   As you read each essay, deceptions by false teachers, "pseudo-prophets," will be exposed, and God's perfect path for your life will be revealed.
What's New
Essay and video lessons come after months of prayer and study.  God's timing brings fruit, whereas mine does not.   Check below for new releases, or sign-up for mail notifications.  Remember, I do not market, sell data or user information.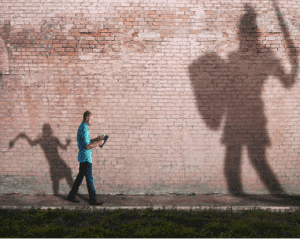 Think of the power the media and big-tech holds. They create falsity to support their agenda. Truth and Morals are now subjective, with the Media and Big-Tech becoming the false new Gods. The Church of Christ Jesus hides within its walls and is no longer the light of this world.   Only when one humbles, meeks oneself to Christ Jesus, and denies themselves to venture out and proclaim the "Good News" will this world change for the better. So the question is, who do you serve, who is your God?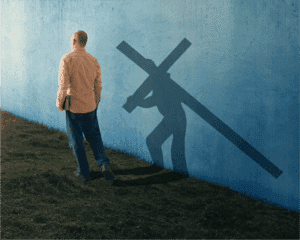 The Great Commission found in Matthew 28:19-20 is one of the most significant passages in the Holy Bible due to the unique calling from Jesus Christ to ALL His followers to take a specific action. "Go therefore and make disciples of all the nations, baptizing them in the name of the Father and the Son and the Holy Spirit, teaching them to observe all that I commanded you; and lo, I am with you always, even to the end of the age." The order is clear and precise, but with the thought, that hardship and trials will accompany as one ventures out proclaiming the Good News. That is why Jesus stated in Matthew 16:24, "Then Jesus said to His disciples, "If anyone wishes to come after Me, he must deny himself, and take up his cross and follow Me." So the question is, who do you serve, who is your God?
My Greatest Joy is to obey my Lord.