Free
Website Design and Hosting
Please check below if you qualify for FREE design and hosting of your website.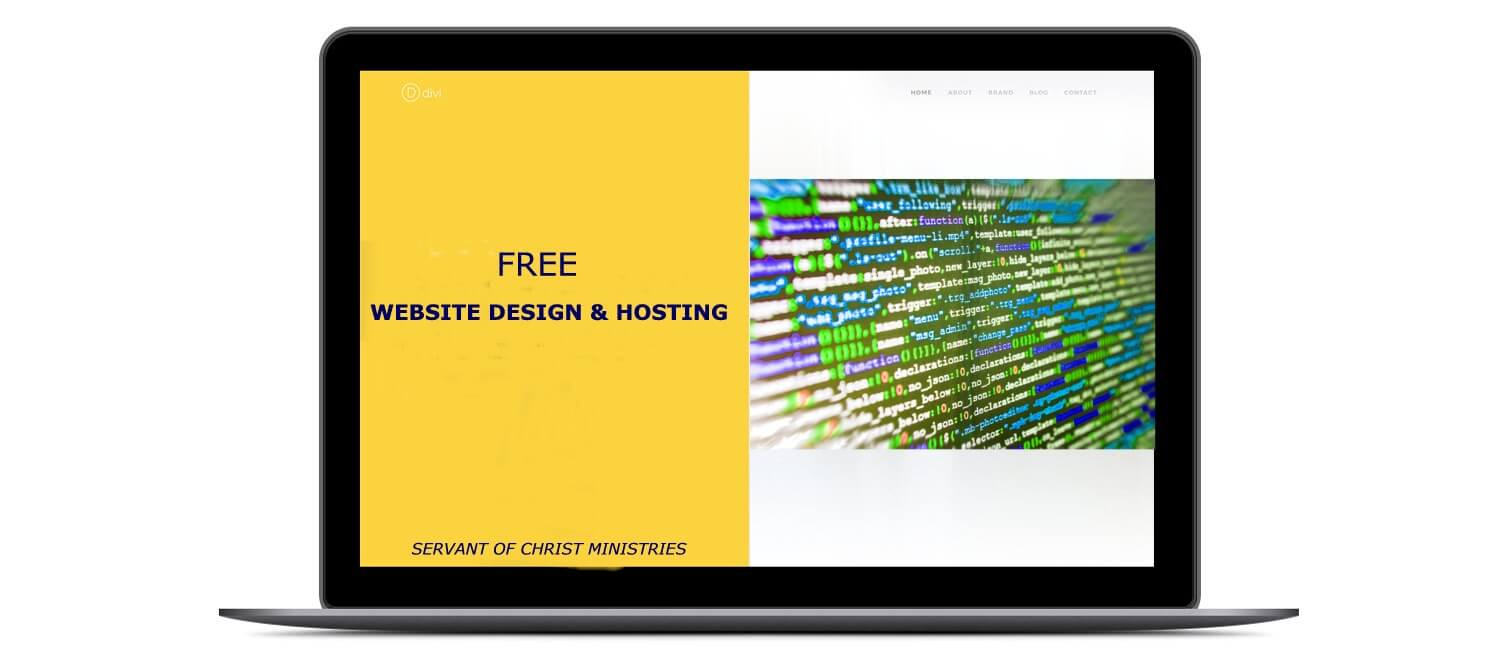 With over two decades of website design experience, Servant of Christ Ministries offers FREE website design and hosting to Conservative Churches and their missionaries that meet the basic requirements below.  I am here to support your ministry, which will give glory to Christ Jesus.  All websites are installed on a top-tier server with the latest security and SEO management.  I also included free personal email service to all staff members of your ministry at no charge.   You chose the content from the beginning to the end and have complete access to add or subtract.  Servant of Christ's mission is to serve as stated in 1 Peter 4:10 "As each one has received a special gift, employ it in serving one another, as good stewards of the manifold grace of God."
Requirements
I serve Christ Jesus and His agenda.   If you are a prosperity or progressive church with woke teachings and disciplines, I urge you to find another website designer.   Even though my heart is to assist all that claim to follow Christ Jesus, I will not help a false church that leads its members into damnation, for that would break my heart.
Church of God, Independent Baptists,  Conservative Southern Baptists, and Missionaries from those denominations usually are approved.  Please note that I accept or deny assistance based on prayer, scripture, and background check for verification.
Most Common Question
YES, The website designed for you and hosted by me is yours.  Upon your request, I will transfer the website to you at any time.  Due to my licensing agreements with other parties, however, you would lose all the security, SEO, and free email services, etc.   
I pray that I will hear from you. God Bless.
Matthew 23:11-12
 "The greatest among you will be your servant.  For whoever exalts himself will be humbled, and whoever humbles himself will be exalted."